Two French journalists arrested in Morocco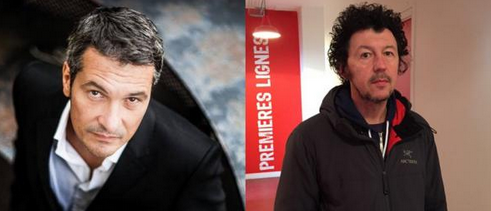 Two French journalists, Jean-Louis Perez and Pierre Chautard, working for France Télévisions were arrested by the Moroccan authorities on 15 February while they were making a documentary in Rabat.
Perez and Chautard were arrested in the premises of the Moroccan Association for Human Rights (AMDH) when they were interviewing the President of the AMDH, Mr. Ahmed El-Haij about the human rights situation in the country. The police also seized their equipment and told them to leave the country immediately.
Following the arrest, the French journalists' unions (SNJ, SNJ-CGT and CFDT-Journalistes) denounced the arrest.
"The arrest is not acceptable and the police clearly infringed the rights of the two journalists to inform the public," said the journalists' unions.
This is not the first time foreign journalists face interference from the Moroccan authorities. On 23 January, a team of journalists from the Arabic channel of France 24 were interrupted while broadcasting a special programme on humour as a form of expression following the Charlie Hebdo attacks.
In 2010, Mads Ellesøe, a Danish journalist who aired a programme about West Sahara and funds paid by European fishermen to fish off West Sahara, was detained in Marrakesh, interrogated, had technical equipment confiscated and was put on a plane out of the country.  
#Journaliste, j'ai été arrêté au #Maroc: surréaliste et violent! A30 contre ns http://t.co/06cx6MsuQn via @leplus_obs pic.twitter.com/1HeKlW3cPR

— Christian Laemmel (@Chris_laem) February 17, 2015
(Photo credit: Twitter)