Contracts and collective bargaining for all: "Social Europe"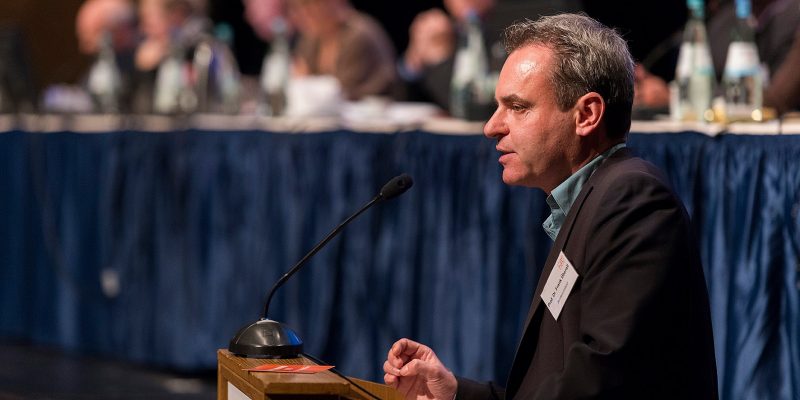 The European Federation of Journalists (EFJ), along with the European Trade Union Confederation (ETUC) and other European trade union organisations, submitted on 6 November its position on the 2nd phase consultation on the revision of the Written Statement Directive (931/55/EC) trying to extend the right for a written contract and social protection to self-employed workers. The EFJ, along with the ETUC, request in their response that Member States should ensure that all workers (including self-employed workers) have the right to fair remuneration in accordance with national law, collective agreements or practice at the appropriate level in conformity with national industrial relations traditions.
On Sunday 5 November, the Deutscher Journalisten-Verband (DJV) yearly congress in Würzburg adopted a resolution for a more social Europe, demanding that "the income and working conditions for journalists in Europe be adjusted appropriately. There must be a social responsibility towards journalism as a public service." This should apply equally in all European Member States. Precarious pay and social dumping are not compatible with independent journalism and a diversity of opinions.
The income of journalists in Europe differs widely. In particular, the freelance journalists of EU member states are unable to rely solely on their journalistic activity in order to live. "Here an upward adjustment must take place", says the DJV Chairman, Frank Überall. "If, as in Eastern Europe, freelance journalists also need to sell ads in order to make ends meet, independent journalism is nothing but a beautiful utopia".
The Proclamation of the European Pillar of Social Rights, by the Council, European Union Parliament and the EU Commission in Gothenburg on 17 November will hopefully be the right step in the direction for a more Social Europe. A 'European Day of Action' organised by the ETUC will take place on 16 November 2017 – the day before the Gothenburg EU Social Summit is due to adopt the Pillar.
These issues will also be discussed next week  when the EFJ Freelance Expert Group will be meeting, this time in Minsk (Belarus).
Credit photo: Frank Sonnenberg Crossmedia