Macedonia: Election Commission authorised to fine media for 'Unbalanced Reporting'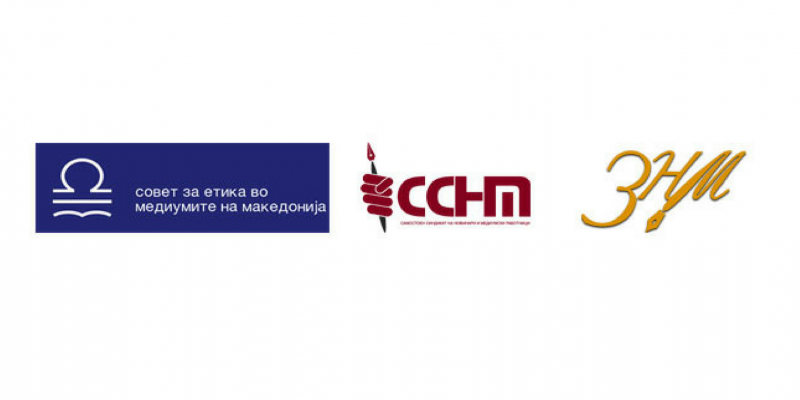 Several amendments to the Electoral Code were passed  by the Macedonian Parliament on 25 July 2018 in a fast-track procedure, as a result of a political agreement between the leaders of the four main political parties. An amendment to the Electoral Code empowers the State Election Commission to register and monitor online media reporting on the elections.
The European Federation of Journalists (EFJ) supports its Macedonian affiliates, the Association of Journalists of Macedonia (AJM-ZNM), the Independent Union of Journalists and Media Workers (SSNM), joined by the Council of Media Ethics of Macedonia, in criticising the new Electoral Code, as the amendments enable an interference by public authorities in the freedom to hold opinions and to receive and impart information and ideas during electoral campaigns and in their editorial independence.
The SSNM, Association of Journalists of Macedonia and the Press Council of Macedonia have said in a joint statement, that
These harmful changes to the Electoral Code are not in favor in a situation of blocked media reforms, and will undoubtedly affect both the work of the media and the overall democratic ambience during the pre-election campaign in a negative way.
Article 181a of the amended Electoral Code particularly raises concerns, authorizing the State Election commission to register the online media which will report on the elections, as well as to monitor and evaluate their work. The amended law provides fines up to 4,000 Euros to traditional and online media for "unbalanced or impartial reporting".
"The associations of journalists recalled that while the media have a duty to inform the public in a fair and professional manner, this can be achieved through self-regulatory measures, setting out guidelines, codes of conduct and professional standards, rather than through decisions of politically-appointed electoral bodies", stated the journalists' organisations.
Following the joined request of the journalists' organisations of Macedonia, EFJ-IFJ submitted an alert regarding the case to the Council of Europe platform for the Protection of Journalism.