Greece needs to reform law and stop criminalising journalists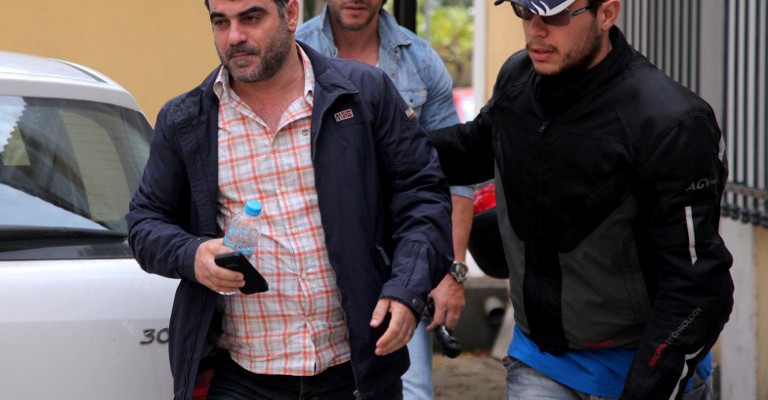 The International Federation of Journalists and the European Federation of Journalists (EFJ) today reiterated their call for an urgent reform of Greek defamation law. The call follows the ruling by a court in Athens which sentenced journalist Kostas Vaxevanis to 26 months in jail, suspended for three years, for defamation.
"This is a disproportionate sentence against the journalist which is likely to have a chilling effect on independent reporting in Greece," said Beth Costa, IFJ General Secretary. "There is an urgent need to reform the Greek law on defamation to strike a fairer balance which protects both the rights of journalists and the reputation of individuals."
The case followed an article published by Vaxevanis in HotDoc journal in 2013 about the collapse of the banking sector in Cyprus. The article blamed banks in Cyprus for the crisis and featured a photo of a former boss of the second largest bank in Cyprus at the time with an image of a sinking euro in the background under the headline: "Attilas 3: How Cyprus Collapsed."
The person identified in the photo, who strenuously denied any wrongdoing, sued for defamation and the court in Athens ruled on Monday 6 April that the article was inaccurate and defamatory. The journalist is appealing the ruling.
In 2012, Vaxavanis was accused of breaking privacy law following his publication of what was billed the Lagarde List containing names of wealthy Greeks with secret bank accounts in Geneva, a charge for which he was subsequently acquitted. The EFJ, which supported Vaxavanis at the time, has also condemned his latest jail sentence.
"This sentence amounts to intimidation of journalists who seek to report without fear nor favour on the activities of those with power and influence in our societies," added Mogens Blicher Bjerregård, EFJ President. "We look to the Court of Appeal to recognise this important role and review this decision."
The IFJ and EFJ warn that defamation law is often used by powerful individuals to silence critical voices. Currently, another legal lawsuit is being launched by the Greek Minister of Defence, Panos Kammenos,against a famous Greek journalist and cartoonist, Andreas Petroulakis. Kammenos, the leader of Independent Greeks and coalition partner of Alexis Tsipras felt offended by Petroulakis' comments "Panos Kammenos. They begin to resemble him", which was published on the website protagon.gr for analysis and commentary. Kammenos is seeking a compensation of one million euros for defamation.
(Photo: Greek journalist Kostas Vaxevanis (L)  is escorted by plain-clothed police officers to the public prosecutor in Athens on October 28, 2012, following his arrest after publishing names from a list of Greeks with Swiss bank accounts in his magazine. © AFP/Eurokinissi/Georgia Panagopoulou)