FNF-EFJ event: The Future of Financing Journalism, 7 September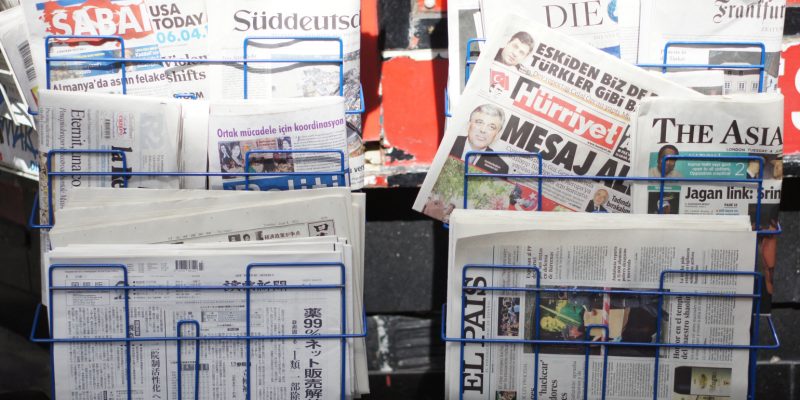 The Friedrich Naumann Foundation and the European Federation of Journalist invite you to attend the event "Ever-changing & ever so urgent: The Future of Financing Journalism" to take place on 7 September in Brussels, from 12 to 14h.
The media environment is becoming increasingly digital and mobile and more and more people consume news directly on social media. While the potential to reach a wide audience has never been higher, this fast-paced, algorithm-driven news reality can pose a challenge to financing quality and investigative journalism.
When sensationalist – sometimes fake – news gain most ad revenue and shares, the incentive for producing costly background stories and discussing complex political questions may be small. At the same time, some publishers and producers have waited too long to adapt their business model to the digital era to harness the potential of new technologies and audiences.
Together with you, we want to explore the way forward for the financing of journalism: Which innovative financing tools and models exist to make journalism and its content fit for future? How can we preserve a lively news environment that informs citizens and scrutinizes societal power hubs?
When: 07 September 2017, 12:00h – 14.00h
Venue: Friedrich Naumann Foundation, Avenue de Cortenbergh 71, 1000 Brussels
Registration: before 6 September here http://tinyurl.com/financingjournalism
Programme
Welcome: Renate Schroeder, Director European Federation of Journalists
Speakers: Morten Løkkegaard, Member of the European Parliament, Anna-Maria Wagner, German Association of Journalists (DJV), Juliane Leopold, Digital Consultant, i.a. for tagesschau.de, David Domingo, Professor of Journalism, Université Libre de Bruxelles (ULB)
Moderation: Caroline Margaux Haury, European Affairs Manager at Friedrich Naumann Foundation for Freedom.