Council of Europe: new guidelines on media pluralism and transparency of media ownership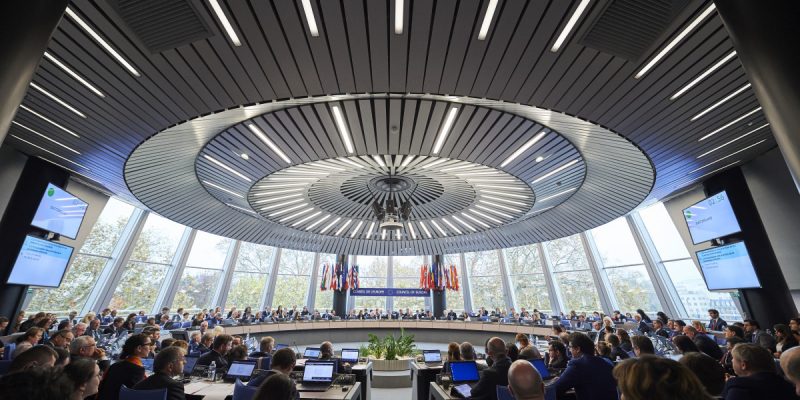 The Council of Europe has issued guidelines to its 47 member states in order to promote media pluralism, transparency of media ownership and media literacy.
In a Recommendation adopted today, the Committee of Ministers endorses a comprehensive framework of guidelines for creating a pluralist, transparent and participatory media environment, both offline and online.
States are encouraged to develop strategies for increasing the sustainability of a variety of media ranging from public service media, local, minority, community and cross-border media.
States are also encouraged to support quality independent and investigative journalism, whilst fully respecting the editorial and operational autonomy of the media. The recommendation also provides guidelines which are to assure visibility of diverse content across a number of platforms and help expose it to the widest possible audience through media literacy programmes.
In its preamble, the Recommendation points out the role of internet platforms:  "Internet intermediaries have acquired increasing control over the flow, availability, findability and accessibility of information and other content online. (…) The wide scope of information they distribute, their wide audience reach and their potential for highly targeted advertising have contributed to a shift of advertising and marketing revenues towards the internet. These trends challenge the traditional media business models and contribute to an increase in media consolidation and convergence. One or a small number of media owners or groups can acquire positions of considerable power where they can separately or jointly set the agenda of public debate and significantly influence or shape public opinion, reproducing the same content across all platforms on which they are present. These trends can also lead to cost-cutting, job losses in traditional journalism and established media sectors, and the risk of financial dependence for journalists and the media, which may ultimately cause a reduction in diversity, reliability and quality of news and content, and impoverish public debate."
"It is imperative that these changes are appropriately reflected in media regulation in order to maintain or restore the integrity of the democratic process and to prevent bias, misleading information or suppression of information. New policy responses and strategic solutions are needed to sustain independent, quality journalism and to enhance citizens' access to diverse content across all media types and formats. It is also necessary to address the growing concerns arising from pressure exerted on the media by political and economic interests, acting alone or in concert, in order to influence public opinion or otherwise impinge on the independence of the media. The ultimate and overarching objective of State policies in support of media pluralism should be the protection and promotion of the right to freedom of expression."
The adopted guidelines call on states to support concrete measures for the media and media pluralism:
"States should develop, in consultation with representatives of the media and civil society organisations, strategies and mechanisms to support professional news media and quality independent and investigative journalism";
"States are encouraged to provide various forms of financial support such as advertising and subsidies. States are also encouraged to support projects relating to journalism education, media research, investigative journalism and innovative approaches to strengthen media pluralism and freedom of expression";
"Support measures should have clearly defined purposes and should be based on predetermined, clear, precise, equitable, objective and transparent criteria. They should be implemented in full respect of the editorial and operational autonomy of the media";
"Support measures should be administered in a non-discriminatory and transparent manner by a body enjoying functional and operational autonomy, such as an independent media regulatory authority".
Furthermore, the recommendation encourages states to develop regulatory frameworks to promote transparency of media ownership.
Picture credit: Council of Europe.