Russia: around ten journalists detained in new protest wave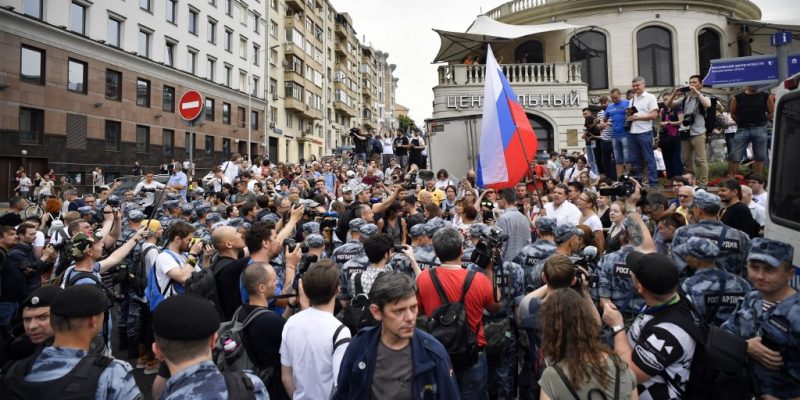 Russian authorities detained on Wednesday 12 June hundreds of people, including at least 10 journalists, following a protest in Moscow in support of investigative journalist Ivan Golunov. The European and International Federations of Journalists (EFJ/IFJ) joined their affiliate in Russia, the Russian Union of Journalists (RUJ), in asking for immediate release of all detained journalists.
Today's march was initially organised to press for the release of Meduza journalist Ivan Golunov who was freed on 11 June. Demonstrators were calling for punishment of police officers involved in Golunov's arrest on 6th June on drug-dealing accusations. Golunov always denied the allegation and accused police officers of punching and kicking him while in detention. A massive public outcry and unprecedented solidarity among Russians prompted the authorities to drop all the charges against him on the eve of the march.
Around 10 journalists were detained today, including Russian and foreign reporters doing their job covering the event for Kommersant, Der Spiegel or TV Rain.
RUJ Chairman Vladimir Solovyov today demanded the release of the detained journalists and called on the police to respect the citizen's freedom of association and the journalists' freedom of information.
Credit photo: Alexander NEMENOV / AFP