Ukraine: we demand justice for Georgy Gongadze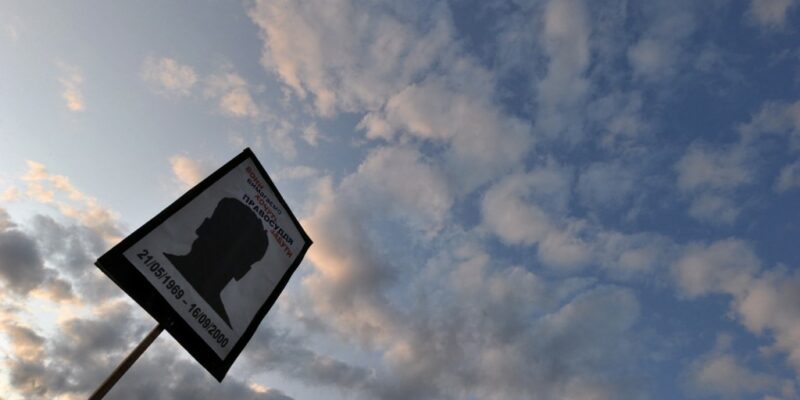 Credit: Sergei Supinsky / AFP.
On 16 September 2000, investigative journalist Georgy Gongadze, founder of the online daily Ukrainska Pravda, was kidnapped and murdered. 22 years after the murder, the person who ordered the killing is still at large.
The journalist disappeared on 16 September 2000. His beheaded body was found six weeks later, about 100 km from Ukraine's capital, Kyiv. Georgiy Gongadze had been investigating corruption within the Government and in the Presidency of the then President Leonid Kuchma.
In the months leading to his death, Gongadze reported that he was under surveillance and had been receiving threats. After years of investigations, four former officers of the Ukrainian Secret Service (SBU), including Aleksei Pukach, the former head of the surveillance department in the Ministry of Interior, were convicted, but no one was sentenced for ordering and instigating his killing.
Over the last 22 years, the European and International Federations of Journalists (EFJ-IFJ) joined their Ukrainian affiliates, NUJU and IMTUU, in denouncing the lack of an effective investigation into Georgiy Gongadze's kidnapping and murder. We call on the Ukrainian authorities to confirm their commitment to media freedom, by bringing all those responsible for the death of Georgiy Gongadze to justice.
The murder of Georgiy Gongadze is one of the 26 ongoing cases of impunity submitted to the Council of Europe Platform for the Protection of Journalism.